L' Aura
Sangiovese and Canaiolo embrace to forge L'Aura, Agricola Ludus' organic rosé that tastes of a good future and transmits positive vibes. A future tinged with pastel colours, like the one imagined by Ludovica, whose childhood's fantasy created the label that dresses this fresh and captivating wine, intense on the nose, featuring aromas of flowers, tropical fruits and a pleasant finish with lingering mineral hints on the palate.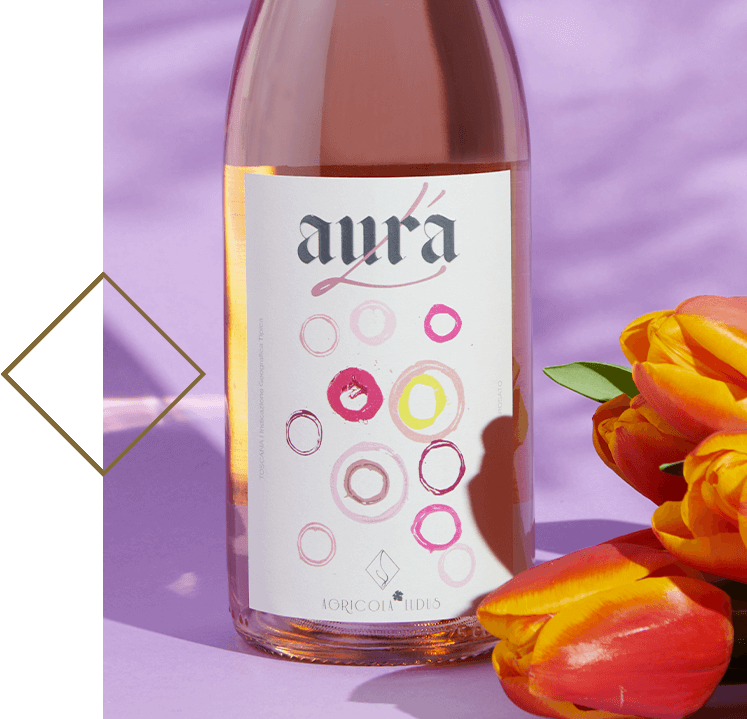 Love and respect for nature, generation after generation Luciano Alberto
Our wines made in Tuscany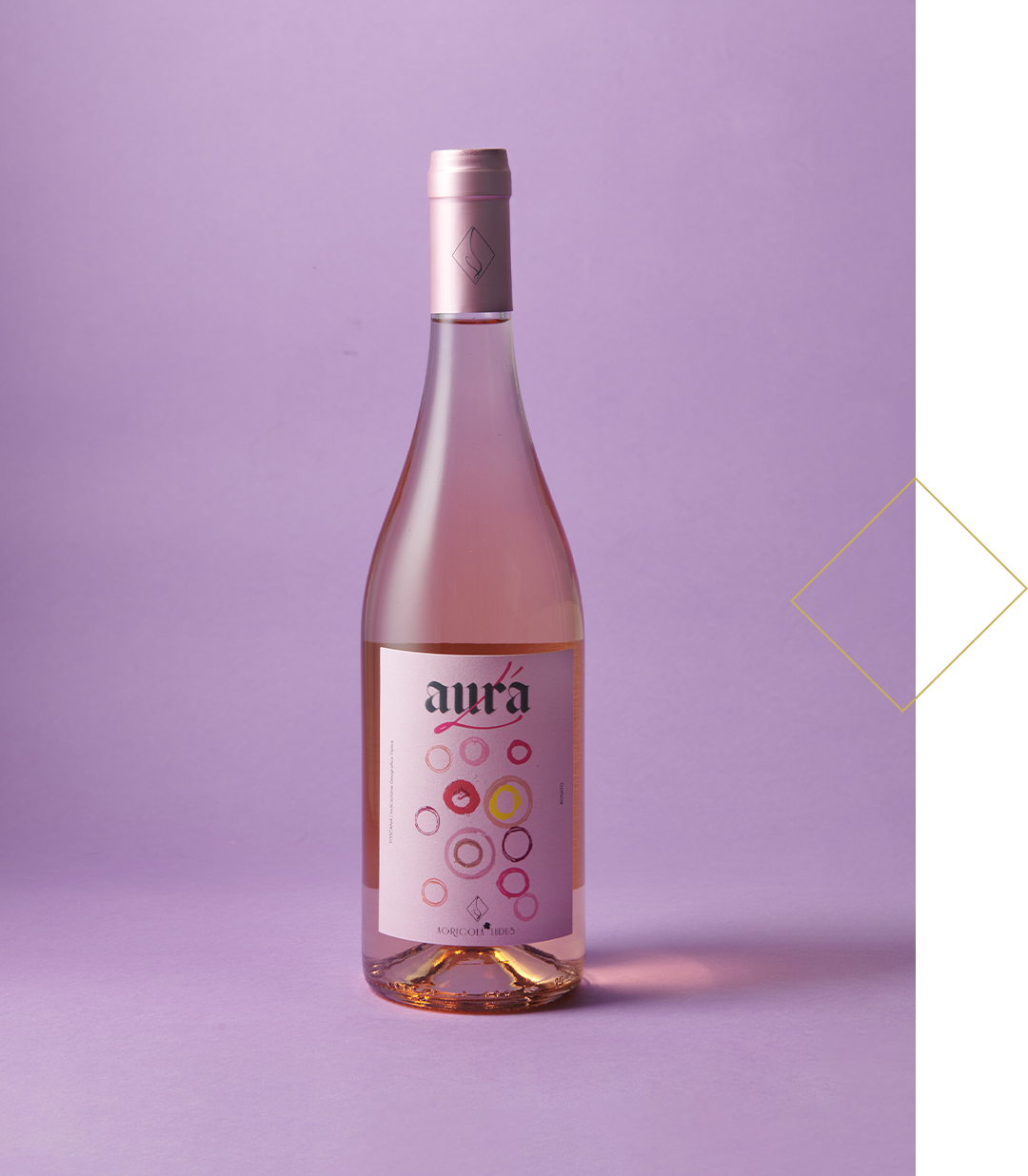 2021

L' Aura
Tasting notes

Day-bright, delicate pink robe. Intense floral aromas, followed by scents of tropical fruit, grapefruit and hints of aromatic herbs. The taste is dry, fresh and captivating, with a pleasant mineral finish.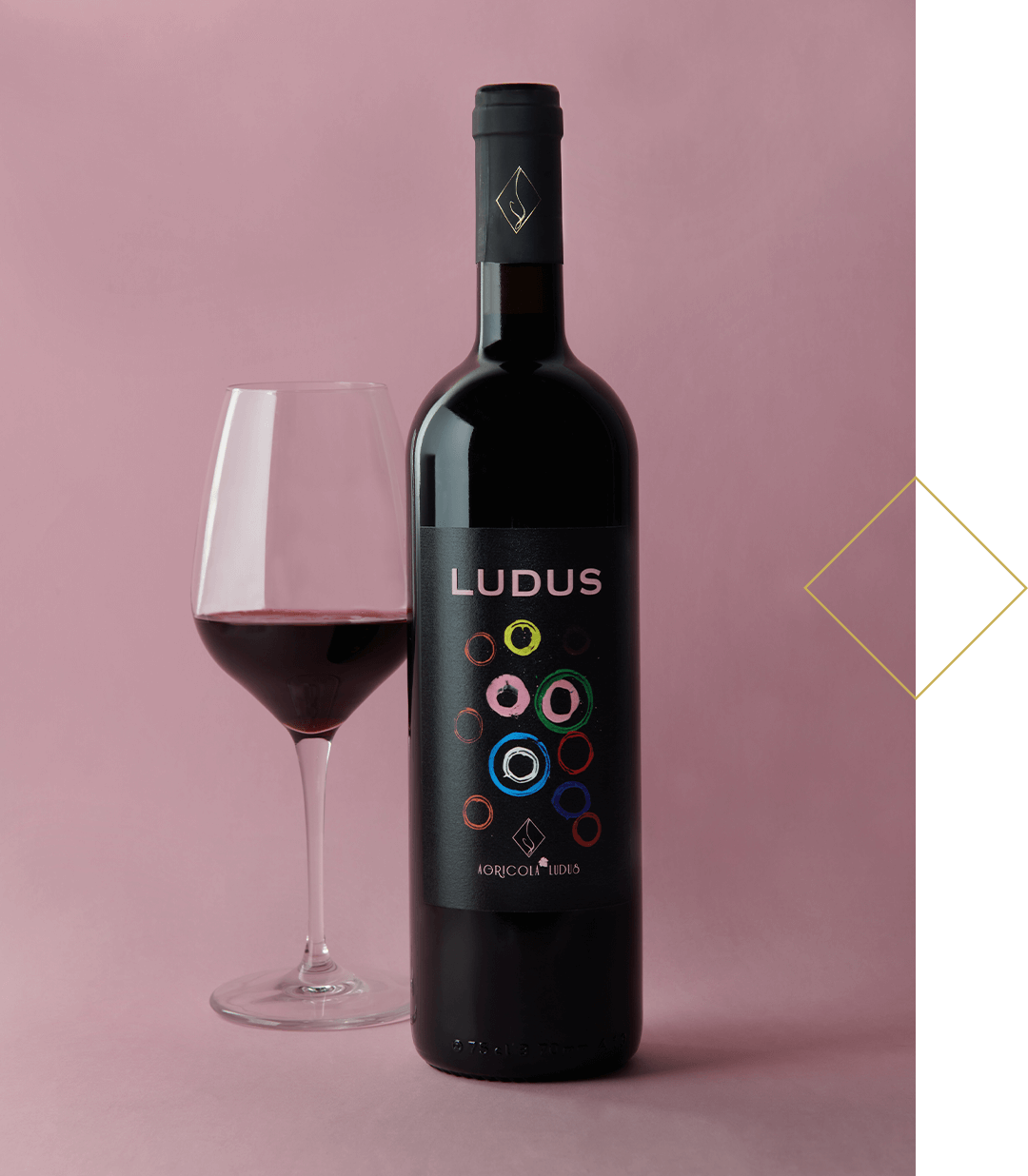 2020

Ludus 2020
Tasting notes

Very intense aromas of fragrant red fruits, cherries, blackberries and blueberries entwined with hints of undergrowth, spices and balsamic notes. The taste confirms a great structure. It's harmonious, rich and balanced.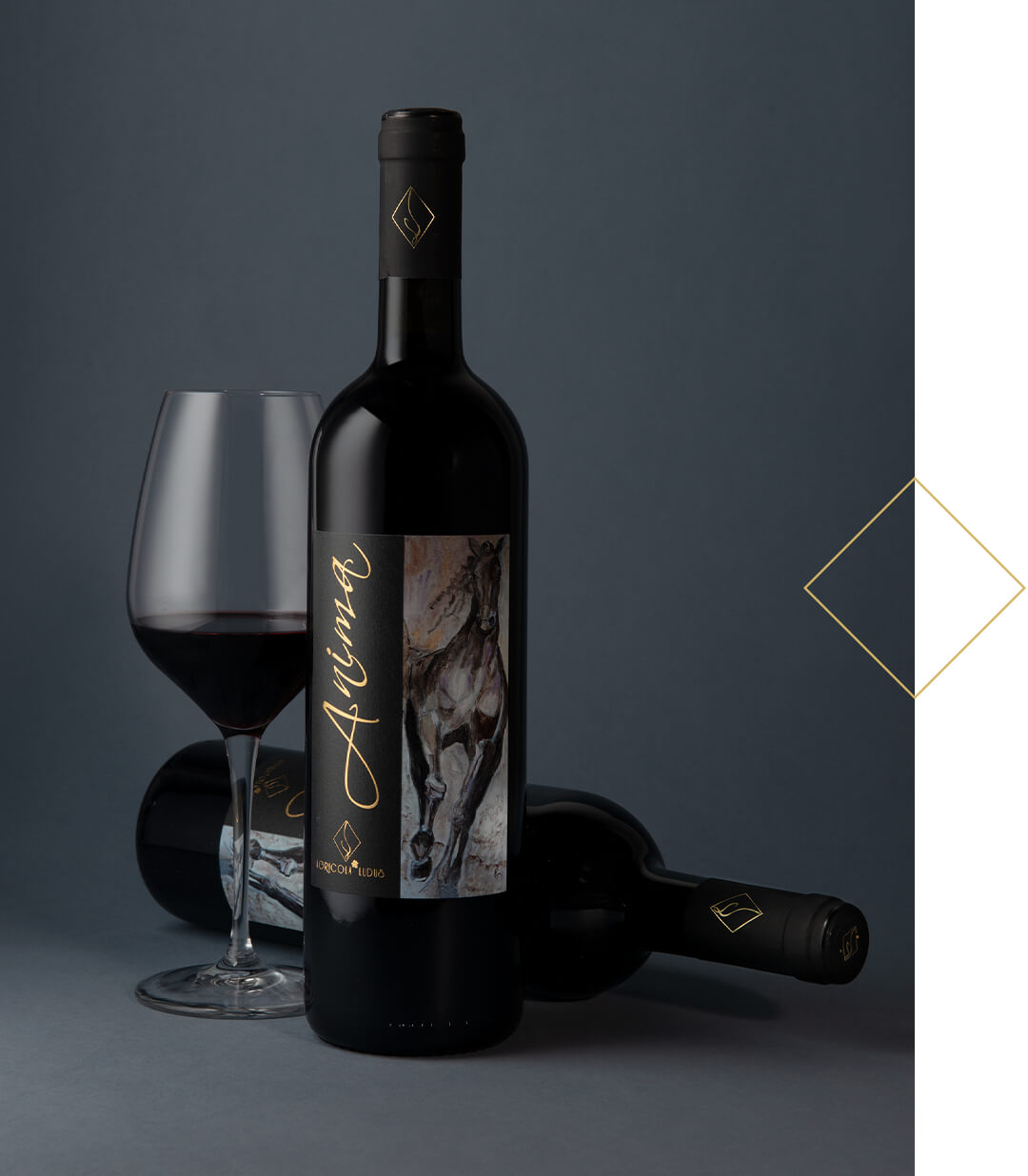 2019

Anima
Tasting notes

Vivid bright ruby red, with rich purple glares, introducing a deeply concentrated wine. Perfume is intense and aromatic with ripe berries, such as cherries, plums, blueberries, with a background of sweet tobacco, vanilla and hints of toasting. Fragrant at taste, fresh, with rich notes of red fruits, pleasant, harmonic and full-bodied, enriched by spicy noted which lead to very persistent and sapid finale.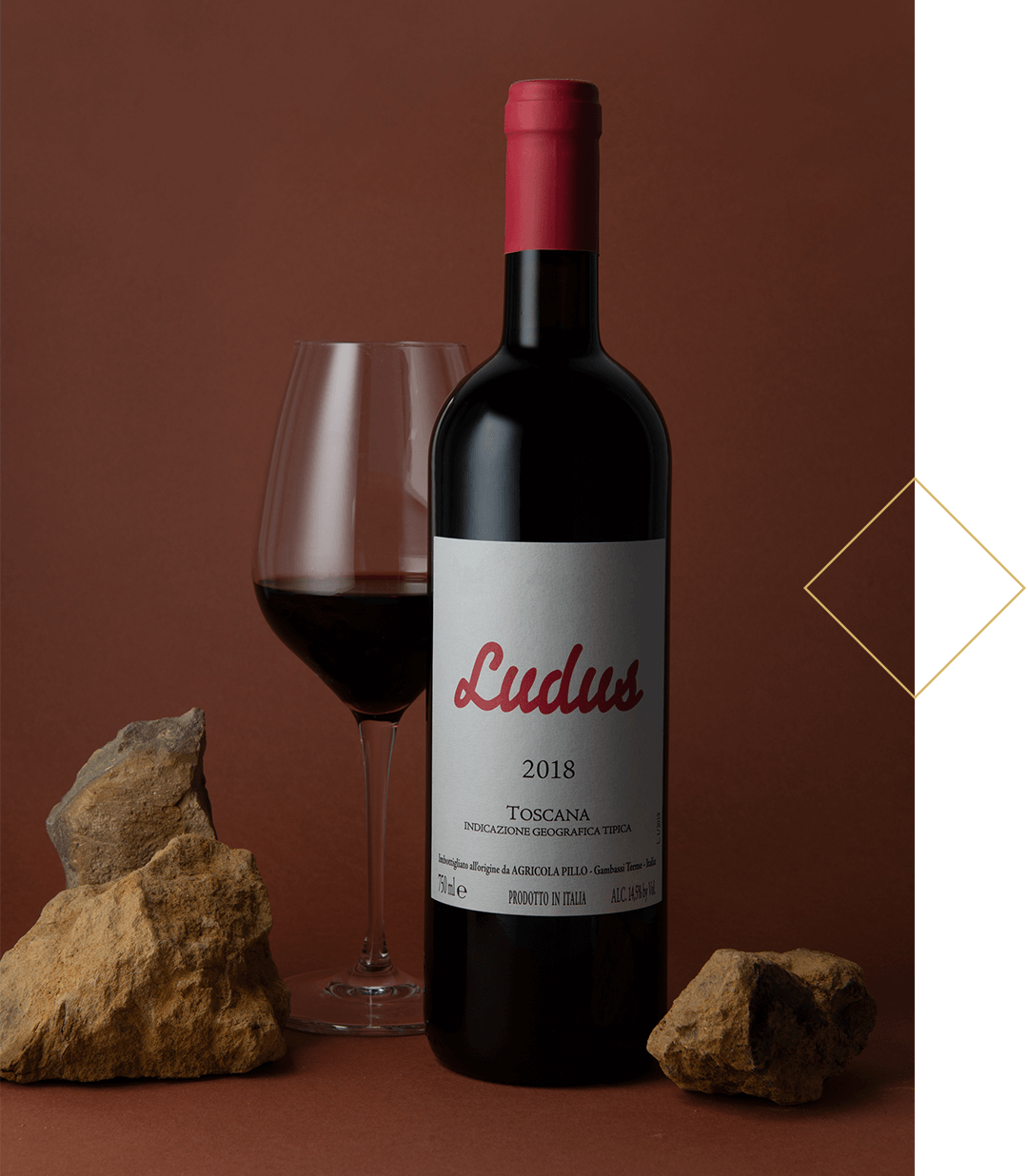 2018

Ludus
Tasting Notes

Bright ruby red color with slight garnet shades. Intense and fragrant scent of very ripe red fruits, backed by streaks of pepper, blackberries, balsamic notes and sweet spices. Great structure at taste, full, dense and with strong harmony of tannins thick and smooth, woven with ripe red fruits, leading to a very persistent finales with notes of sweet tobacco, vanilla, balsamic and coffee.
The Territory
Vineyards of Agricola Ludus are found in territories which have been awarded the status of Azienda Faunistico Venatoria, Hunting and Fauna Reserve, since the second half of the seventeenth century. This has guaranteed a high preservation of nature, with secular forests alternating to fields dedicated to the seeding of traditional varieties alfalfa, sorghum, and wild herbs) along with creeks and small lakes. Fauna lives free: birds, hoofed animals and other breeds typical of the Tuscan countryside, which find food and shelter without any risks.
In an eye of respect for nature, vineyards of Agricola Ludus are currently going through organic conversion.